c0-curricular - spring TERM 2019
Our co-curricular programme outside the formal school day continues to develop. We offer a broad range of clubs and activities that challenge the children, encouraging them to be creative, to develop leadership and teamwork and to become more self-reliant. These essential life skills are difficult to teach in the classroom but can be developed in the familar setting of the school.
Years 6-8 Extended Day Option
The Extended Day option for Years 6, 7 & 8 runs Monday to Thursday evenings offering a boarding experience without the need to sleep at school.
The programme provides flexibility and convenience for parents who will know that a cooked evening meal, activities and supervised prep have all been taken care of. In 2019 , we are increasing the range of evening activities on offer, but this is subject to pupil demand.
£400 - non-refundable, termly payment to cover as many evenings as required and a club of their choice (Monday - Thursday only).
£140 - non-refundable, termly payment to cover a single evening per week as required and a club of their choice (Monday - Thursday only).
To book please click here.
Reception - Year 5 After-School Clubs and Supervision
These will operate from Monday 7th January until Friday 22nd Match inclusive.
The cost is £100 per activity per term, charged in arrears to the school bill. (Childcare vouchers can be redeemed)
PLEASE NOTE THAT NO REFUNDS ARE GIVEN ON ANY ACTIVITY.
A limited range of Reception only clubs (30 mins) will be charged at £50 per club per term. Club supervision (including a light tea for Years 3 - 5) is provided between the end of the school day and the start of the club.
Should space be available, children will have the option to switch clubs at Half Term.
Clubs will operate according to demand – if there is not enough take-up then the club may have to be cancelled for the term.
Collection after Club
Parents collect their child from the drive / turning circle in front of The Lighthouse.
Online Booking System:
https://hallgrove.parentseveningsystem.co.uk
Cool Hooves Polo, M:Tech and Pony Grove are booked externally.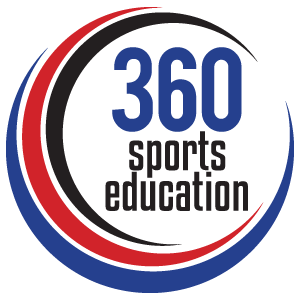 Twilight & 360 Provision - £5 per half hour
'Twilight' is available to children in Years 3 to 8 from the end of their school day until 1745. This is a quiet time primarily for supervised prep but also for those parents who need some occasional after-school care. It is not intended as a long-term childcare solution and those in Year 5 or below who want supervised play or 'winding-down' time should be booked into our club programme or into 360. Booking should be made before 1200 on the day required.
360 is the name of the in-house company that contracts our after-hours care scheme.
Twilight Booking - email: office@hallgrove.co.uk
360 Bookings - www.360sportseducation.com
Twilight Collection - drive / turning circle
360 Collection - The Barn
Please note that there is no after-school provision for Pre-School children.
nbsp;