Hall Grove House System
Children from Year 3 upwards are put into one of the four School Houses where they will mix with pupils from the older year groups. Each house is led by a Year 8 boy or girl with one or more Vice Captains who work hard in encouraging the younger children to engage fully in all areas of school life and to see that every contribution 'counts'.
The houses are named after birds of prey and are linked to a colour, which is evident in house t-shirts worn for house sports matches and house music: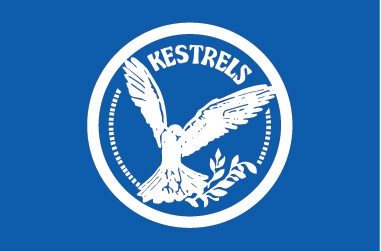 Eagles (yellow), Falcons (red), Hawks (green) and Kestrels (blue)
Meetings are held every half term where the staff acknowledge all the house points and ticks (or crosses) given to the children for good work, music, behaviour, teamwork, gamesmanship etc.
Badges and shields are handed out to be proudly pinned on the pupils' uniform for that half of term. (See House Badges in the Discipline section of the School Policies heading under Parents tab).
Inter-house sports fixtures are held between year groups in each of the disciplines covered that term, competing in sports such as football, netball and, in the younger year groups, tag rugby.
Other house competitions have been held for music, poetry, public debating, chess, tug-of-war and judo.